Digital Advertising
Here, There, and Everywhere
Amongst the 5 geographic regions of the world, Asia has the highest population of internet users. More than 80% of Taiwan's population use the internet, with that figure nearing 100% for individuals between 18-30 years old. The popularity of the internet means that digital ads are ubiquitous and covers all consumers.
Digital Advertising Platforms
Ad Display Network
Wavenet Technology owns an ad display network that is not limited to any region and comprehensively covers user behavior across platforms and websites. Lock onto your Target Audience across screens and platforms by providing text, image, video, and interactive multimedia ad formats to keep advertising fresh and cover every Target Audience group.
Success Formula for Digital Advertising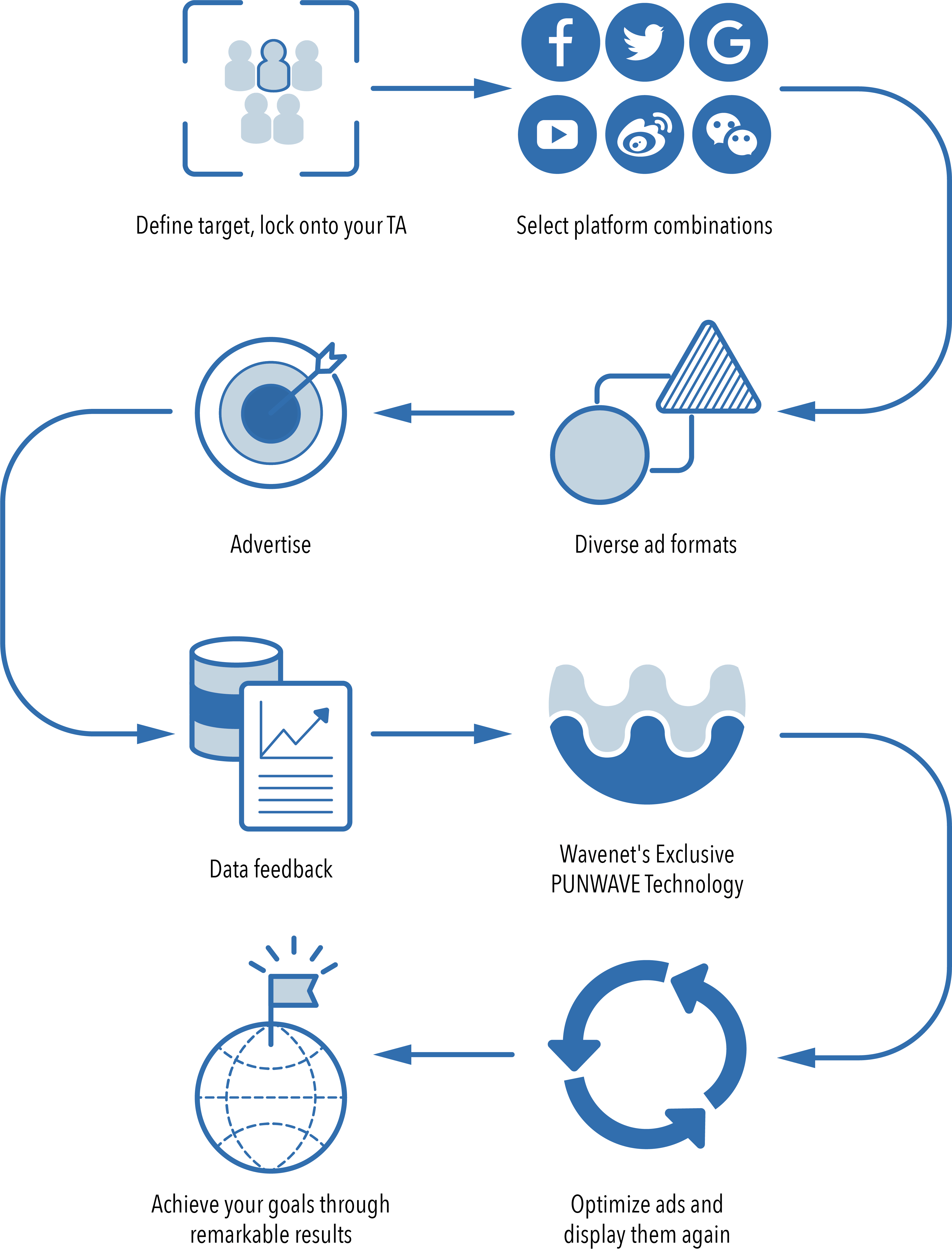 01
Define your marketing core and lock onto your target audience
Explore your brand's core and product values, define your target audience and their characteristics
02
Work in combination with the required platforms
Use the concept of segmented traffic to display ads to corresponding platforms
03
Wavenet Technology Exclusive Technology
Optimize ads and display them again using Wavenet Technology exclusive PUNWAVE technology for analysis and feedback
04
Retargeting
Display your ads again to Target Audience with high potential and use PUNWAVE's system to continuously optimize ads
05
Achieve your goals with massive sales
Attain significant ad performance to achieve your marketing goals