Cross-border Media
Diversify marketing and communication strategies through the new concept of traffic segmentation
In this new era with an explosive amount of information, industries are developing rapidly as products become more diversified. As massive amounts of information become more complicated and fragmented, people are no longer satisfied with receiving their information from a single platform. Segment marketing has therefore become a key issue for marketers. Aside from Facebook and Google, Wavenet Technology has also formed strategic partnerships with Twitter, Sina Weibo Fan Connect, and Tencent Guangdingtong to provide advertisers and clients diverse marketing and communication methods, helping them meet customer demands in every market.
Cross-border Media Features
global internet population
active users on Asia's social media platforms
Users in Asia spend an average of 124 minutes daily browsing social media
320 million monthly active users (MAU) globally with nearly 80% of users outside the U.S. and a daily average of 500 million tweets; nearly 80% are mobile users. Top 10 markets in Asia according to user base are Japan, Indonesia, India, and the Philippines. Unlike other social media platforms, users do not need to login to view content on Twitter. This level of openness allows topics to quickly spread, making it the information platform with the highest immediacy. When combined with TAP (Twitter Audience Platform) ad display network, the service reaches 1 billion users and provides advertisers with a shortcut to expand even more business opportunities.
Twitter & TAP ad display network exposure is approximately 1 billion combined
Approximately 80% of users are on mobile
Use Twitter's #hashtag function for Google SEO
Open information platform with the highest immediacy
Twitter's 3 Core Advertising Products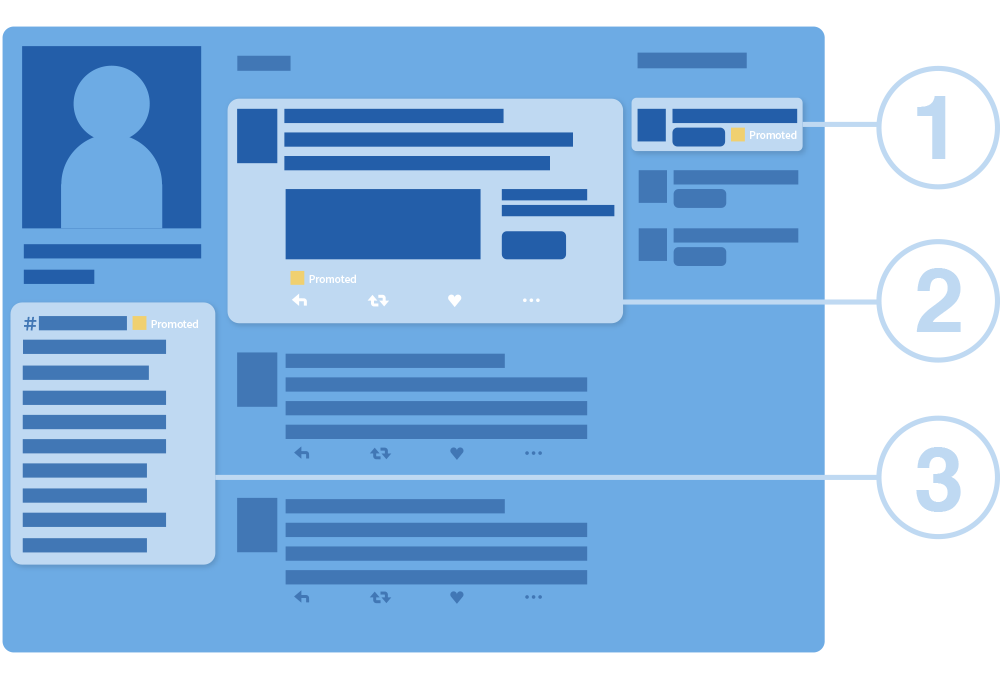 1
Account Promotion
Increase fans/followers
2
Tweet Promotion
Increase the reach and rate of interaction of tweets
3
Trend Promotion
Increase popularity
China's most influential social media platform is also their largest public information dissemination platform with over 600 million registered users. The combined mobile versions of Sina, Sina News app, Sina Sports app, and Sina Finance connects different social classes, greatly increasing conversion rate with a precise advertising system that supports categories such as age, interests, and regions for the 10 million articles, 1 million videos, and 20 million images that are newly published daily. Properties such as massive reach, precision ad targeting, and cross-screen cross-platform effectively enable advertisers to quickly accumulate remarkable results with ad exposure.
Monthly active users as many as 260 million
Users average over 60 minutes of daily browse time
85% of users login through mobile devices
Total consumption of Weibo users is approximately 900 billion RMB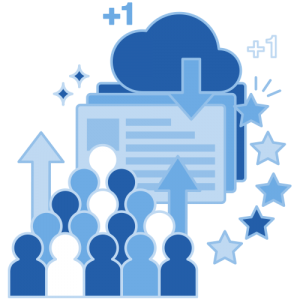 Advertising Effectiveness of Fan Connect
Increase exposure of Weibo articles
Increase number of followers
Increase the number of app downloads
Increase brand popularity
Tencent Guangdiantong is based on Tencent's social media network system and integrates the ad platforms of QQ, WeChat, Tencent News, and Youku. The platform boasts 3 major features such as a massive amount of data, highly effective advertising, and effective customer management. With a daily ad exposure volume of over 10 billion, the platform's WeChat app boasts a penetration rate of over 90% in China's first-tier cities. WeChat boasts over 8 million public accounts and over 400 million WeChat Pay users, while QQ boasts nearly 850 million monthly active users and is an example of Tencent's social network potential. Although Guangdiantong already provides comprehensive cross-screen cross-platform customer coverage, it further aims to use big data analytics to precisely push ads to target audiences based on gender, age, location, interests, and other characteristics.
Cross-screen cross-platform with multiple ad formats and diverse slots
QQ and WeChat have more than 1.5 billion monthly active users
In addition to traffic from the Tencent system, the Tencent Alliance Ecosystem (mobile embedded ads) is also included
Daily ad exposure volume of 16 billion
How to use cross-border media?